History of The Union of Turkish Bar Associations
HISTORY OF THE UNION OF TURKISH BAR ASSOCIATIONS

The efforts of Turkish lawyers to organize go back to 1934. During the Lawyers Congress convened in Izmir in 1934, the willingness to unite lawyers and establish a union was discussed. The discussions regarding the establishment of the "Union of Lawyers in Turkey" have been fruitless. However, lawyers and five bar associations which were organized at that time, did not give up their hope and efforts to establish their union. Accordingly a society was formed under the name of "Union of Bars in Turkey" on 5 April, 1958 and 5th of April has been recognized as the "lawyers' day" in Turkey. However, the legal footing regarding the establishment of the lawyers union took many efforts and years. As a result of these efforts, Bars were reorganized in a more effective way, and the Union of Turkish Bar Associations (UTBA) was established on 7 April 1969 through the new Law governing the legal profession (the "Attorney's Law") numbered 1136. The said Law has undergone many changes. The anniversary of the Union of Turkish Bar Associations is celebrated on the 9th of August every year.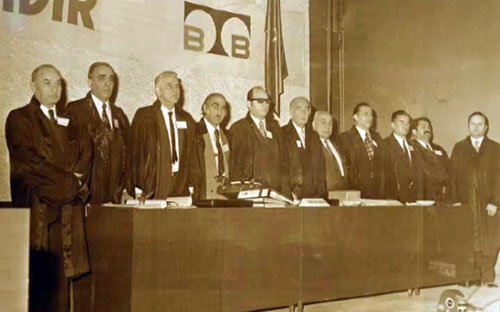 First General Assembly

Under the Attorney's Law, the Union of Turkish Bar Associations is "an organization constituted from all the Bar Associations" in Turkey, and is a "non profit making legal entity in the form of a public professional organization".
In addition to its mission to develop the legal profession, The Union of Turkish Bar Associations is also charged with strengthening and protecting the concepts of the rule of law and human rights.



Illustrations of the duties of the Union in developing the profession include:
Maintaining the development of the legal profession and cooperation among bar associations,
Protecting and safeguarding the interests of lawyers and maintaining the ethics, principles, rules and traditional values of the profession,
Strengthening professional solidarity,
Make applications concerning bar associations before the relevant authorities and bodies,
Taking all kinds of measures to encourage and ensure the professional development of lawyers,
Making efforts in the realization and utilization of rights conferred upon lawyers and enabling lawyers to fulfil the duties conferred upon them by laws,
Defining and setting up recommendations and mandatory professional rules,
Registering attorneys, those who work with them in the same office and partner attorneys properly according to the regulations;
Preparing the main contract articles of legal partnerships;
Organising and printing licence documents, identity documents and documents of authorization for legal partnerships.
Encouraging professional solidarity and continuity through a variety of activities
Taking every opportunity to protect the legal profession and its members from transgressions of their rights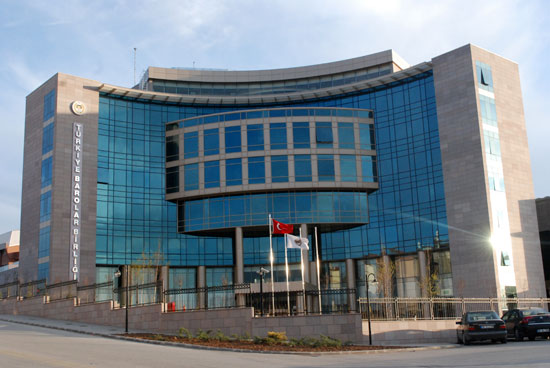 Since its establishment in 1969, the Union of Turkish Bar Associations has worked in the most effective way to bring about the conditions necessary for "the rule of law" and "fair trial".
Today, 100000 lawyers are practicing registered to 79 Bar Associations in Turkey.
---

---